Perhaps I'm overthinking this a bit trying to connect what we know to what we can only speculate. Originally on the MASGLAS site it was stated that AURYN was a wholly owned subsidiarity. In 2015 the Altos de Lipangue was promoted as the most advanced project for MASGLAS among a pipeline of other mining claims/projects. There was detailed exploration and announcements on progress and results. The other MASGLAS projects at the time included:
MASGLAS PROJECTS:
AGUILUCHO
CONDOR
FORTUNA
LLANO
MALI
PLATON
POSEIDON
TESEO
TRISKELION
Now, the list of wholly owned subsidiaries and options include:
Projects 100% owned by MASGLAS:
• Platón
• Mali
• Poseidón
• Q'Inti *Note 1
• Aguilucho
• Cóndor
• Triskelion
• Fortuna
• Llano
• Teseo
• Aquiles
• Maite
• Colla Kananchiari *Note 3
• Princesa Caballo
Mining options for acquiring 100% ownership:
• Los Azules *Note 2
• San Nicolas (Ag-Au-Cu mine in Cajamarca, Peru)
• Colpayoc project (Cajamarca – Peru)
The link in my previous post described the "Distinction Between Subsidiary and Wholly Owned Subsidiary" that clarifies a few points:
Therefore looking at both the advantages and disadvantages of a subsidiary company and a wholly owned subsidiary the researcher feels that he can safely conclude that a subsidiary company is more profitable than wholly owned subsidiary.
AURYN is a subsidiary somewhere in the complicated corporate structure of MASGLAS, a foreign privately owned corporation. How does MASGLAS plan to monetize all of it's projects, but more importantly, where do shareholders of MDMN (Cerro and AUMC) fit into the overall plan?
The archived/recovered Q 3 2016 thread contained some very significant posts referring to announcements by AURYN. MASGLAS had acquired a pipeline of other mining claims/projects very cheaply, and one has to take into account the expenses involved in maintaining, and eventually developing them into an asset that nets a positive cash flow instead of a cash drain. AURYN was releasing a great amount of information prior to the filing of the Okanadian lawsuit. This lawsuit precipitated a noticeable change in direction for the progress reports by AURYN that became very apparent. The Okanadian lawsuit was filed in January 2016. One has only to look at the SHAREHOLDER UPDATE of December 28, 2015 to see what I'm talking about and review updates after.
http://www.otcmarkets.com/otciq/ajax/showNewsReleaseDocumentById.pdf?id=18449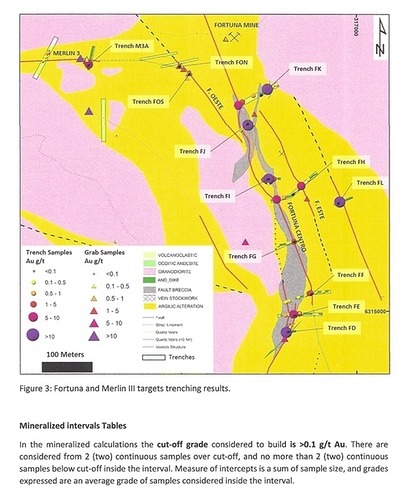 The Informational meeting held by AURYN in October 2016 was meant to inform shareholders at a time of great uncertainty. It appears AURYN and management have significantly removed much of that uncertainty to a large degree. It would be a very pleasant surprise if the detailed information shown by AURYN before the "great unraveling" and silence can once again begin to flow … sooner, rather than later. One has to wonder the path forward to build on previous results by AURYN and MASGLAS.