Guys" guys" guys" I didn't mean for this to be soooooo deep.
I was just testing the site to see if it was up and working.
As days went by and I did not see any news/ postings for while.
Thought it might have been on my end. As the guy who runs it from this end has been known to fall asleep on the keyboard and strange things happen.
Now the pictures were for some to get a little insight into what weight and volume of material look like.
If you've never been around this work, understanding it can be a challenge.
The rock type, size of material, equipment to mine it, load it, and haul it is exciting when you put it atop a mountain. Hell the road down mountain would make any dirt or mountain bike adventure enthusiasts drool.
Now "here hold my beer" do that in a china made, 20 ton truck … What a adventure. I hope the Go-Pro comes out more often around this whole mining adventure.
As I've paid my ticket, for the MDMN show, and been waiting for the main attraction.
*** I like the Tweety pictures of the guys using that slick tired ore loader as a snow plow. No cars in parking lots to run into.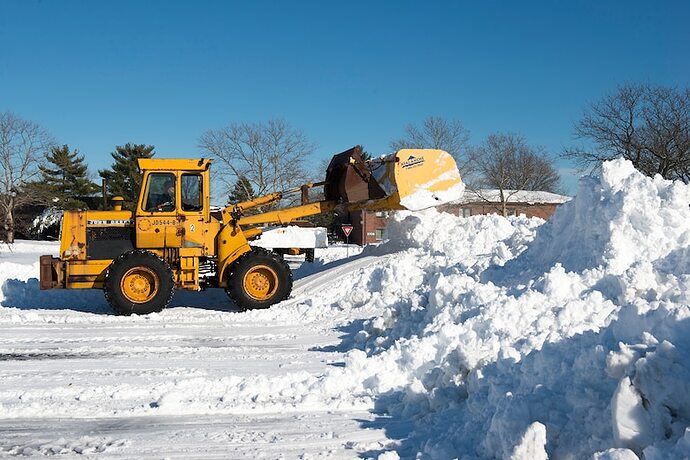 .