We were discussing de Grey mining. I had planned to trade around a core, but that didn't work out. The much smaller position I have now didn't retrace (up 820%)! I sold on the way up figuring to buy back, right? Wrong!!! At least what's left is all free shares. Anyone following or still have a position in Artemis Resources? Palladium at Munni Munni seems to be driving the increased PPS. Quite a surprise, really. Just 3 weeks ago I posted:
Well, my big stinker stock (not the REALLY BIG one) turned green! What's the big game changer for ARTTF?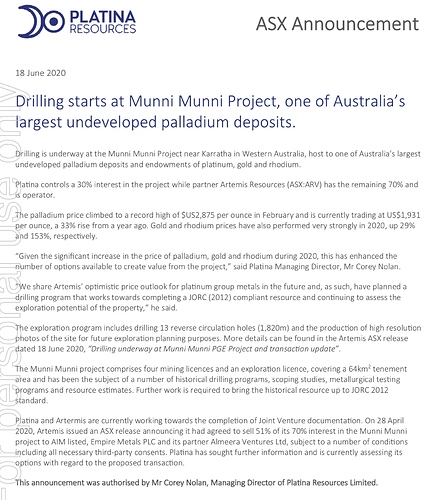 Things that make you go Hmmm!
Fosterville South Exploration?