The only Silver miner I have is EXK besides MUX.
I have a position in EXK, too, that I've been accumulating since Feb 11 last year, so I'll wait until it is "seasoned" a year before selling any. That tranche is up 153%, but I'll wait so I only have a 15% tax on the gain.
Didn't take long for silver stocks to start dropping. Maybe now at 11:20am is a good time to start nibbling again

Up substantially so far this morning. Price target for silver is 50.00 on the short term.
Compare to premarket chart this AM. A few hours makes quite a difference.
The guys on WSB on reddit are not trying to buy SLV or even physical silver. That is the press trying to divert from them continuing to buy GME and AMC and try to stop the squeeze. FAKE NEWS.
https://www.reddit.com/r/wallstreetbets/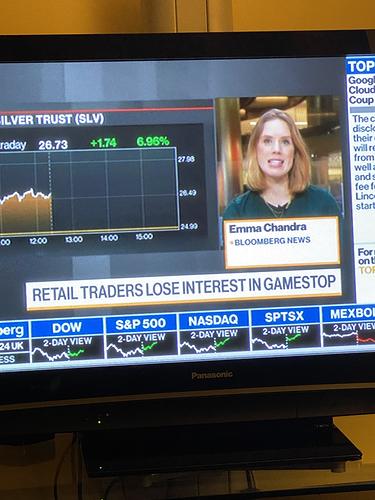 Novo Provides Warrawoona Joint Venture Update and Receives Next A$5 Million Blue Spec Instalment From Calidus
VANCOUVER, British Columbia, Feb. 01, 2021 (GLOBE NEWSWIRE) – Novo Resources Corp. (" Novo " or the " Company ") (TSX: NVO & NVO.WT; OTCQX: NSRPF) is pleased to announce that it has received a second payment totaling A$5 million from Calidus Resources Limited (" Calidus ") (ASX: CAI) for certain tenements comprising the Company's Blue Spec project (the " Blue Spec Project ") ( please see the Company's news releases dated September 21, 2020 and November 25, 2020 for further details ). Calidus now holds a 25% interest in the Blue Spec Project. In order to complete the purchase of the remaining 75% interest in the Blue Spec Project, Calidus must, by March 31, 2021, pay and issue to the Company a further A$10.3 million cash payment and an additional A$1.5 million-worth of Calidus ordinary shares (the " Shares ") at a price per share equal to the 15-day trailing volume-weighted average price from the date of issuance. The issuance of the Shares is subject to Calidus shareholder approval. The sale of the remainder of the Blue Spec Project remains subject to certain conditions precedent including the execution of various deeds of assignment between the Company, Calidus and relevant third parties, and customary regulatory approvals for transactions of this nature.
The Company is also pleased to announce that it has sold its 30% interest in the Warrawoona joint venture (the " JV ") to its joint venture partner, Calidus, for a 1% net smelter returns gold royalty ( please see the Company's news release dated September 19, 2017 for further details ). Tenure previously subject to the JV is primarily being used by Calidus for infrastructure purposes ( please see figure 1 and figure 2 below ).
About Novo Resources Corp.
Novo is advancing its flagship Beatons Creek gold project to production while exploring and developing its highly prospective land package covering approximately 14,000 square kilometres in the Pilbara region of Western Australia. In addition to the Company's primary focus, Novo seeks to leverage its internal geological expertise to deliver value-accretive opportunities to its shareholders. For more information, please contact Leo Karabelas at (416) 543-3120 or e-mail leo@novoresources.com
NSRPF is a real head scratcher to me…
You good folks here would be wise to not get caught up in any of this short squeeze hype unless you are seasoned traders who are trading the hype and not treating any of it as truth. I was unawarely involved in this kind of thing back when "Monk" from the Ihub boards got a following and was pumping up penny stocks under the guise of screwing the naked shorts. In actuality what he was doing was working with the CEO's of the companies he was pumping, working both sides, enabling the CEO's to sell shares at higher prices. Monk would preach "buy and hold at all costs", working everyone into an angry frenzy to "screw the shorts", while he was busy selling his shares, buying airplanes and a house in Arizona. Then the SEC got ahold of him. Fortunately for me, I was on the phone with him questioning how a few hundred "ma and pa" investors were supposed to have the buying power to drive a stock that was already up from .003 to .60 all the way into the dollars. He finally got pissed off and yelled at me, "They'll buy because I tell them to." I told him ok, got off the phone as quickly as I could, proceeded to get out of all my "Monk" positions, tell a few close friends who were in it my experience and recommended they run as far away as they could (none of them did), and debated posting my actions and experience for the next two weeks. I decided against it because everyone was worked into such a frenzy that I was certain I'd be crucified. So I went away quietly and a few months later Monk was nailed by the SEC. Wouldn't be surprised if the GME situation doesn't end up similarly.
Having just read this, I want to make very clear that I wasn't aware what Monk was doing. I thought he was honestly doing what he was preaching, and I was too green at the time to think anything of it. Once I suspected dirty play during that phone call, I removed myself from the whole thing. This GME situation wreaks of something very similar. I don't trust any of what is being said. I would trade the volatility though, just not getting caught up in any of the hype.
New Found Gold Corp
Worth revisiting this one, especially with all that's going on with Reddit.
Quinton Hennigh interview worth listening to if you aren't familiar with NFGTT.
Rick you still holding/accumulating?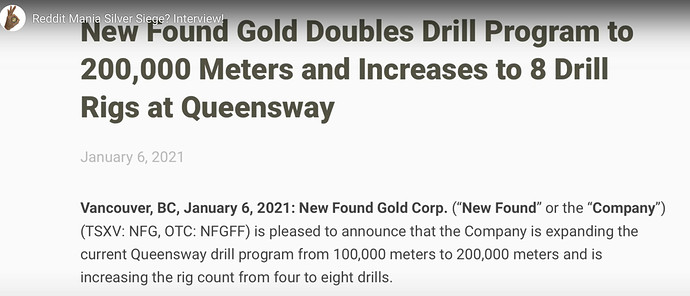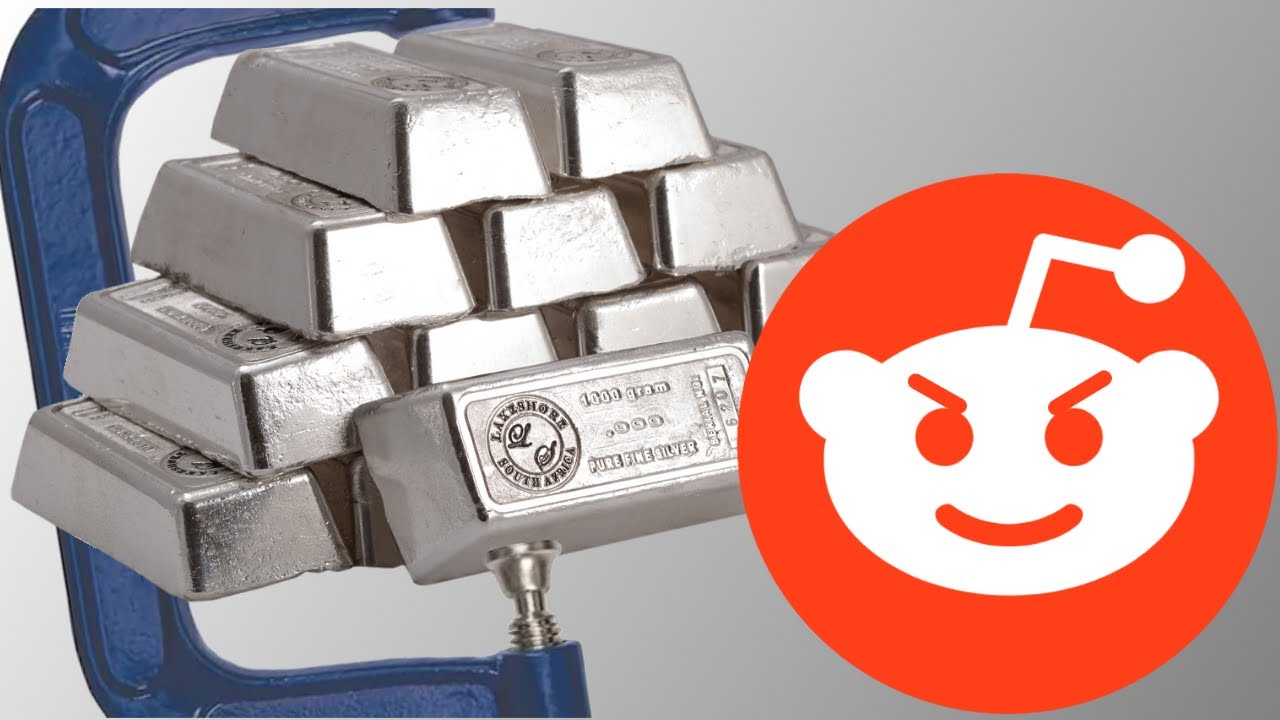 Mike,
Thanks! This was a great update for Karora. I have approximately equal dollar investments in KRR.TO, KRRTF and NOVO (NSRPF). I expect both to have exceptionally good performance this year. Karora appears to be coming out of the gate quicker than NOVO, primarily because it is already a cash flow positive producing miner.
EZ
Still holding New Found Gold. I bought some more last week. One thing that sucks this year as a gold explorer (and as an investor in gold exploration stocks) is that there is such a backlog for assays that it takes so long to get results from a drill program. It definitely stifles momentum and progress.
Really disappointed in Karora's stock price. It never seems to live up to expectations. Despite that I bought some this morning at $2.55. Does anyone know why Karora can't seem to gain any traction?

It does move with the price of gold, which is down $30 today.
TR, yes, that's the problem. Despite all of the great fundamental news since gold peaked last August and the low P/E ratio of 8.67 I would have thought that would have given Karora a little traction but it hasn't. How many gold producers do you know of with a P/E ratio that low ?


P.S. In all fairness the stock price has stayed above the upward sloping Linear Regression line on the 3
year weekly chart on Ameritrade ( barely )
How can they continue to do this? I see it's in the user agreement… so the elite screwing the retail small guys. Sad
Well after selling my 10k of MUX for a loss two days before it moved back up to my cost basis, I finally balanced things out today. I had a stink bid in to buy 10k more NVO @ 1.90 for the past week+ and this morning before market open I looked at the chart and said to hell with it. Emailed my broker and told him about 30 minutes before today's news to just buy the shares at market. The email confirmation of the fill came within 10 minutes of the news. Lowered my basis by .17 and the price went up .20.


I'll put some charts up on the chart page when I have a chance sometime this week/weekend.
Now that Novo has all of their approvals in place I expect they'll have their first pour later this month.



All those NVO shares I collected between 1.75 and 1.85 to lower my cost average or looking sweet today!
Very nice Rick! My NVO basis is 3.02 so have a bit to go but I suspect in a year I'll be quite happy.