This could be the start of a good turnaround

HAPPY NEW YEAR!






live long and prosper !
Happy New Year to all of my fellow Medinahmites! From The Emerald Isle.
2023 who would have thought.
We should be getting news this week, the quarterly news - will be exciting to see officially where we are … and then where we're going. Finally pin-pointing the Don Luis mesothermal vein was an important step - let's hope the lab results confirm how important it was. If so, it seems to me there can be nothing else holding us back from production. Good timing too - there's upward pressure on the price of gold.
I just got caught up on all the news. Happy New Year to all. A reminder this mining play is moving in the right direction, albeit slowly. More patience is required.
Hi Drifter,
I think that you might be surprised at the pace of developments from here on out. We're used to developments seeming to occur at a snail's pace like intersecting the DL1 Vein. What we don't notice are the background accomplishments that are critical to the profitability of a mining operation. Things like doing the environmental baseline studies and procuring the permitting. Do any of us even vaguely remember the guiding of all of these mining concessions through the pedimento to manifestacion to mensura stages of claim acquisition in Chile? Of course not. These are huge accomplishments that many of the miners take years to accomplish in various jurisdictions if they ever do at all.
In mining investments, I'm a firm believer that you need to list out all of the risks inherent in the mining process and then check them off one at a time as these risks are successfully mitigated. If you don't do this, then it's tough to gauge progress and the accuracy of current market valuations. With the junior explorers, the share price assigned by the market often has nothing to do with the progress having been made by the corporation toward its goal of becoming profitable.
When we heard that the ore at the ADL is amenable to being concentrated via inexpensive gravity beneficiation techniques like the Sepro-Falconer system, everybody yawned while I was doing cartwheels. The METALLURGY of the ore is critical but only if and when production commences. Favorable METALLURGY is only an asterisk on a processing flow sheet until production commences. Once production commences, high-grade ore with a grade of "X" gpt gold might be able to be converted into very high-grade gold with a grade of 1.5"X" gpt just by putting in a simple gravity circuit at a de minimis expense.
We might not realize it yet, but Auryn not only recently accessed the high-grade ore at a strategic level right below the historical Level 2, they completed the "production adit" (the Antonino Adit) which will allow them to bring that ore to surface. There is no need to build a $20 million headframe and a mine shaft to haul out ore and bring in fresh air. Those accomplishments have already been looked after. Locating high-grade ore via a drill program doesn't provide access to profitably mine that ore or to get that ore to surface and then on to a processing facility.
In Auryn's case, all of these seemingly innocuous accomplishments don't matter unless and until the DL1 gets intersected and there is a means to get the mined ore up to surface. These silent accomplishments make up a closely packed network of dominoes that are irrelevant until the lead domino (intersecting the DL1 Vein and the "old workings") gets toppled. Accessing the "old workings" will upgrade the efficiency of the VENTILATION system as well as the "safety egress manway" system so that the DL1 can be safely but AGGRESSIVELY MINED via several levels being simultaneously mined. If Barrick or BHP have a mine operation with 100 active working faces being mined, can they scale up the number of working faces being mined from 100 to 600 with the same ease that Auryn could scale up the number of working faces from 1 to 6? Investors look at today's status quo for a mining company, and they want to find GROWTH OPPORTUNITIES above and beyond that status quo.
From here on out, what's going to improve is the VISIBILITY OF POTENTIAL PROFITABILITY. Profitability is the only thing that matters in the long run. Instead of Geo-dorks like me talking about the importance of SUPERGENE ENRICHMENT ZONES for concentrating copper or BOILING ZONES for concentrating gold, all of a sudden, the discussion will be centered on simple things like production rates, the number of truckloads of ore being shipped daily and the profitability of those truckloads. The GEOLOGY won't matter nearly as much. The grade of the ore mined at a given level of a given vein is going to be somewhat consistent. Whether the high grades are due to SGE zones or BOILING ZONES doesn't really matter.
Prior to commencing production, the due diligence process was all about the GEOMODELING and the prognosis for success IF AND ONLY IF, the property was put into production. The GEOMODELING doesn't attract the eyeballs of investors. It's too difficult to understand. Incremental progress is difficult to assess. Everybody understands earnings that can be RAPIDLY scaled upwards.
LEARNING FROM MISTAKES
I've been very active in this sector for 43 years. I'm just now getting comfortable with the proper way to invest in this sector. All you need to do is to list out the risks as well as the accomplishments needing to be made prior to the COMMENCEMENT OF PRODUCTION. If there's no production then there probably won't be much reward.
Carefully check off each risk mitigated and each accomplishment made. Wait patiently for that network of accessory dominoes to be established. Wait until that lead domino starts wobbling and the COMMENCEMENT OF PRODUCTION is imminent. Has the high-grade ore been located? Is there a means to get the mined ore up to surface? Detecting the wobbly lead domino is the SWEET SPOT. What tends to happen when a new producer first goes into production is fairly predictable. The production growth profile is typically very dynamic. The prior accomplishments that probably never got detected create a smooth pathway for robust production growth. Significant amounts of cash flow can allow the purchase of equipment that can make the production growth profile move up in an almost parabolic fashion.
The incredibly distant odds for a junior explorer not only making a viable discovery but negotiating the hoops and hurdles needed to get it into production tells us where the investment SWEET SPOT is for this sector. It's when the junior explorer is at the brink of the COMMENCEMENT OF PRODUCTION. The RISKS MITIGATED/ACCOMPLISHMENTS MADE scorecard would be full of check marks by then.
There's a reason why we "speculators" are attracted to this sector? It's the 20- and 30-baggers we've either heard about or participated in. What do the 20- and 30-baggers in this sector have in common? They typically have to do with either a perceived viable discovery as suggested by preliminary drill results (but that is nowhere even remotely ready for production) or the COMMENCEMENT OF PRODUCTION confirming the bona fides of a discovery. How reliable are preliminary drill results for a junior explorer with no checkmarks on its RISKS MITIGATED/ACCOMPLISHMENTS MADE scorecard? Often a junior with good drill results will earn a seat at the table with a major or mid-tier miner only to have its butt handed to him during the negotiations due to the lack of leverage.
The big bucks are going to be made by the junior with a bona fide discovery, that is able to keep 100% ownership of the discovery. This usually involves what Kevin has described as developing the corporation via "bootstrapping" operations. Progress is often slow at first until PRODUCTION COMMENCES but then at the end of the day you retained 100% ownership. You didn't have to sell any "royalty streams" to those with superior bargaining leverage. A major didn't get 51% of the action. If you can accomplish all of this with only 70 million shares outstanding then whether or not anybody currently realizes it, you've really got something. SHAREHOLDER REWARDS are going to be tied directly to earnings per share ("EPS"). If 100% of the EARNINGS are allocated to the junior that has successfully commenced production and if there are only 70 million shares outstanding then you've earned one of those "X-baggers".
I think its safe to say that you still have not learned from 43 years of mistakes. At least wait for some additional data post their announcment of locating the DL vein before talking a about earnings and 30 baggers. Mining is tough but it has taken these guys waaaaay longer than anyone expected to find the DL Vein (for the third time). Maybe wait for a little more progress before doing cartwheels. The market seems to be.
Baldy,
You are surely so correct in your prescience! I wonder what your comments over the past 16 years would have looked liked when the Fruta Del Norte mine was essentially devalued down to zero and on the edge of bankruptcy. No, I'm not directly comparing the Fortuna and ADL projects to the Fruta Del Norte, but investors certain had many years of disappointment while holding on to a bare thread of hope that a mine would finally be developed. The comparison fails because Fruta Del Norte did everything by the book with drilling through prefeasibility, whereas Auryn Mining has adapted to a very storied past and is presently embarking on a very promising future in a very nontraditional way. Below I recount the tortured past of a great discovery that took many years to become the mine it is today. This also demonstrates that nothing is certain in mining, but some things are worth waiting to see how they turn out, especially with deposits that show very promising results. Fruta Del Norte is an interesting story that is not just unique to what the investors of Cerro Dorado, Medinah Mining and now Auryn Mining Corporation has experienced over the past 16 years or so. I wonder how you would have commented on the Peruvian mine since it's discovery? Would you have been encouraging patience to investors? These are just excerpts from a couple of accounts, the links of course reveal much more:
This one is 5 years old:
Fruta Del Norte – The Canadian Junior Exploration Industry in a Microcosm
( Andrew WatsonMarch 19, 2015 - Last Updated: October 17, 2019)
…As mentioned above the discovery and subsequent history of the Fruta Del Norte deposit was a microcosm of the promise of the industry, and it's fall from grace. The deposit was discovered by Aurelian resources in 2006, testing a blind Induced Polarization anomaly which had been passed over at first to look at other mineralization. Down to the last few dollars in the treasury, 3 holes were drilled in early 2006 with two intersecting only alteration and the third hitting 237 metres of 4.14 g/t gold and 8.5 g/t silver. Patrick Anderson Aurelian's president at the time takes up the story " We were nearly out of money…We had no audience. The phone calls weren't being returned. That was very frustrating," …. "I checked (the assay results). Re-checked them. Called up the lab to make sure there weren't any errors," Anderson recollects. "I was terrified, terrified that we screwed up somehow." (from an interview in Mining Markets May 2009). It was not a screw up and the market reaction was instantaneous and rapidly propelled the stock up from under a dollar to over $40 in a few months. From this wild visions of wealth began to grow in people's eyes, as Patrick Anderson tell it " There was this 200 Club group of shareholders who were all going to hold on until the stock reached two-hundred dollars. They had sold themselves on this dream of another rocketing share price…. " There were other more serious players who saw a gold mine as well. In early 2008 the Ecuadorean government introduced a 70% commodity based windfall tax, and revoked hundreds of concessions. It then followed that up by suspended all exploration and development across the country to give it time to formalize a mining law. This had a chilling effect on the stock price to say the least…

…In 2008 amid much acrimony the gold mining major Kinross acquired Aurelian for $1.2 Billion dollars, and set about the arduous task of negotiating with the Ecuadorean government to develop the deposit. Despite coming close in 2011, a collapsing gold price, the intransigence of the Ecuadorean government, and overextension elsewhere put Kinross in an unworkable position and facing severe retrenchment, they walked, writing down the deposit to $0 and taking a $720 million hit to the balance sheet. They also pitched their CEO out the window for good measure. At the time it was symbolic of the many ills plagueing the mining industry.Fruta Del Norte, is one of the largest, highest grade undeveloped gold deposits currently in existence and was also the single most exciting exploration success story since of the new millennium. It had all the ingredients that make Junior mining so seductive, a massive high grade gold-silver discovery in a remote jungle, a wild ride on the stock price from $0.40 to over $40.00 and a takeout by a major at a premium. It also epitomized the crash with a greedy government bringing in a huge windfall tax, massive writedowns, following the collapse of the commodity prices, and final the shelving of the project for the foreseeable future and a 10 Million ounce gold deposit being valued at $0. Now like a phoenix the deposit has risen from the ashes with a new team and new optimism.
(Fruta Del Norte – The Canadian Junior Exploration Industry in a Microcosm | Geology for Investors)
This is a little more recent:
Fruta del Norte exceeds 2020 production guidance

( [MINING.COM Staff Writer](MINING.COM Staff Writer, Author at MINING.COM | January 12, 2021 | 6:15 am)
Lundin Gold (TSX: LUG) reported that its Fruta del Norte mine in Ecuador produced 96,830 ounces of gold in the fourth quarter of 2020, and total output since the operation was restarted on July 1, 2020, reached 191,080 ounces.

According to the Canadian miner, the grand total for 2020 adds up to 242,400 ounces of gold, accounting for what was produced from the moment Fruta del Norte reached commercial production on March 1, 2020.
"The grades mined, recoveries and average throughput were all better than expected during the fourth quarter. This enabled us to exceed the upper end of our gold production guidance of 170,000 ounces for the second half of 2020," Ron Hochstein, Lundin's president and CEO, said in a media statement.

"I am very proud of the operational results the team achieved during a challenging time, which included a 15-day blockade of the road to Fruta del Norte."

Hochstein emphasized that the company is now focussed on continuing to optimize its operations and moving forward with the $18.6-million expansion project, which will take throughput from 3,500 to 4,200 tonnes per day over the life of mine and would be funded by cash flow from operations.

Located in southeastern Zamora Chinchipe province, the 70,000-hectare Fruta del Norte operation is considered one the largest and highest-grade gold projects in the world currently in production.

For 2021, it is expected to produce between 380,000 and 420,000 ounces of gold at an average head grade of 10.4g/t, a recovery rate of 90% and all-in sustaining costs of $770-830 per ounce.
(Fruta del Norte exceeds 2020 production guidance - MINING.COM)
I present the above accounts, Baldy, because they are not only interesting, but because I like mining stories that show through hard work of successive managements that perseverance and a don't give in attidtude can accomplish great results. I agree we need to wait and see results, but let's not give up on current accomplishments just because they are taking longer than expected.
EZ
Thanks EZ - and it happens to bring back memories. As we've definitely learned over the past couple of years, there's lots of corruption out there, government and corporate. The father of a friend of mine was involved in discovering the salted cores in the Bre-X scandal. Eye-opening to say the least. Yet, thanks to NI 43-101, the discipline and potential of doing it right in exploration remains. Brecciaboy has done a great job (with much patience, I might add - and his job is still incomplete on my end) of educating us all on the step-by-step approach; case in point, connecting the dots as the test results on the Fruta del Norte were disclosed all along, right there on their website - for the world to ignore. But, again thanks to NI 43-101, the exploration part is no longer the hurdle it was - either we have good lab results, or we do not, and they have to report it truthfully. The bigger challenge I see in our case is finding a way to dodge the political and financial bullets. We seem to have dodged the political risk - unlike Ecuador, Chile decided NOT to amend its constitution, thereby remaining in support of its private mining industry. For now. But then we still had the risk of the money-grubbing majors and venture capitalists sitting on the sidelines, like vultures, waiting for us to find ourselves in a desperate position so they can bend us over the chair, giving us fractions of cents on the dollar. How's that Hochschild deal worked out so far? But, this financial challenge seems to have been conquered too. Whether you like it or not, MC is an ABSOLUTE ANGEL for taking this project on. Yes, he retained the right to be paid back his loan (without interest) and financially rewarded, but in the process, he could be rescuing a whole bunch of "little guys", taking on this project in an admittedly unorthodox, do-it-yourself, stick-it-to-the-big-guy, fashion - an attitude I have long espoused around these parts, to the chagrin of some who are "more knowledgeable" than me. Yet, we find ourselves on the precipice of receiving lab results on a mesothermal vein - yes, a mesothermal vein, and with evidence of extraordinary depth, not to mention potential discovery of 25 newly discovered veins, all because a very generous man had vision … and a heart. Yes, it could happen - and from my corner, if this DL vein turns out to be representative of the mesothermal veins on which Brecciaboy has educated us all, we will find ourselves in the position of actually being able to run potential production numbers. If the story turns out like we hope (yes, "hopium"), this will be a story for years to come. Imagine the headlines that could ensue: "Local Guy Takes the Bull by the Horns."
And we await lab results - with bated breath.
Keep in mind, the last Twitter tidbit of a notification told us:
"Consider this the wrapping paper."
Maybe my enthusiasm is somewhat premature, but DO YOU REALLY THINK THEY WOULD MAKE SUCH A REMARK if they thought there was even a possibility that things didn't turn out so well? Me either.
Cornhusker preaches that in his experience we should temper expectations. Point well-taken - and maybe we get our rear-ends handed to us. We'll see. I think I'll just get back to work.
MADMEN: Can you please give us some good, grounded, scientific, geological advice here? We're waiting for that too!
I must've missed the part where AUMC recently tweeted "Consider this the wrapping paper." This makes waiting for the lab results all the more exciting for us — er, with tempered expectations, of course. ahem.

Nice to see the price of Gold breaking resistance at 1850 and moving closer to 1900 stars are lining up

I think that blue colored stuff in the latest picture signifies bornite - which signifies supergene enrichment (SGE?) zone? Hmmmmm …
I agree Mr Bubba. It does have the look of Bornite type rock.
And when you see flecks of gold in it like that, a prospector gets butterflies in his stomach and a little weak in the knees, you are in what BrecciaBoy likes to say; "The Enrichment zone'. It is one of the ugly rocks gold solidifies in.
Now the big question is how large of a area- vein (or veins) is it found in?
I sure hope we see more pictures like this.

Keep it coming boys.
A little insight as to the importance of Bornite; This is a cut and paste from another mining companies news update…
Xanadu's Managing Director & Chief Executive Officer, Dr Andrew Stewart, said "After two and a half years of intensive exploration, it is remarkable that our drilling has intersected a significant new zone of bornite-rich porphyry which has produced one of the best intersections of copper and gold mineralisation encountered on the property. Like most classic gold-rich porphyry systems,
the target is the bornite zone which correlates with high copper values, but significantly also a higher gold-to-copper ratio.
Hi Coldsnow,
Back when Maurizio hustled up to the top of the mountain after the miners intersected all of that bluish-colored bornite, I did a bit of a deep dive into bornite and the gold that loves to hang out with bornite ESPECIALLY IN MESOTHERMAL VEINS. Mesothermal veins form deeper down where both the pressures and temperatures are much higher. Some Geo-researchers from somewhere in Illinois put out a paper a few years back in "ECONOMIC GEOLOGY".
They did a bunch of testing on bornite and the levels of gold that tend to hang out with bornite in hydrothermal systems like that at the ADL. It turned out that the higher temperatures associated with meso-veins caused the concentration of gold associated with bornite to almost double compared to your regular epithermal (lower temperature) veins.
Bornite does indeed suggest the presence of a SUPERGENE ENRICHMENT (SGE) ZONE which are these layers of very high-grade copper and gold that occur near the historical water tables. These SGE zones, when present, can be hundreds of meters thick. This is because the water table, in a 91-million-year-old deposit like this varies a lot in conditions of drought versus flooding.
What happens in these SGE zones is the boring form of copper known as "chalcopyrite" as well as high-grade forms of copper like "bornite", get converted into super high-grade forms of copper like covellite and chalcocite.
The timing of bringing into production a bi-metal deposit featuring copper and gold might be very fortuitous because of high inflation as well as the "electrification of the planet". The hard core environmentalists don't like mining very much but they desperately need insane amounts of copper to build out the charging systems for EVs as well as the EVs themselves.
Ok all you arm chair miners. Here are a few cut and paste notes of interest from the "other mining stock blog" Even though its not our mine, it runs common in the mining sector. So here goes…
#1.From; **A Brief Overview of Karora And Its Assets — Karora Resources :strong textyou will notice the Gamma fault in the diagram below. All nickel that was mined at Beta Hunt years ago hit the Gamma fault and then stopped. Nickel prices were depressed at the time, and the company mining it hit the fault, tried to drill through the fault, but there wasn't any nickel.
What happened was the fault shifted the nickel up 80 meters
Karora put a tunnel in the area in 2021 and started drilling upwards and hit nickel in all 26 holes drilled.
[[[[ Now this is what happens in earthquake zones like around our mountain. That is what might have happened to the elusive gold vein the men are looking for.
And second point of interest is how the cost of building out mining operations has skyrocketed.
#2 ** A Brief Overview of Karora And Its Assets
First, a top-down look at Karora. The company is based in Canada, but 100% of its production comes from Western Australia, or more specifically, the prolific Norseman-Wiluna Greenstone Belt, which hosts world-class gold orebodies, including the KCGM super pit, St Ives, Golden Mile, Norseman, and South Kalgoorlie. This belt also hosts world-class nickel deposits.
Karora has a sizable land package in the region, with several mines in production and two mill facilities. The Beta Hunt mine is the flagship operation, while the Higginsville Gold Operation (or HGO) consists of the HGO Central mines and Spargos mine. The Higginsville mill is capable of processing 1.6 million tonnes of ore per annum. Karora was looking to increase the size of the mill to 2.6 Mtpa as they expanded the Beta Hunt mine, but CapEx inflation this year negatively impacted the cost. The original quote for the expansion in 2021 was A$60 to A$65 million; by early 2022, the initial cost had increased substantially and was closer to A$120 million. The sag mill went from A$4.3 million to over A$12 million. Not only did CapEx surge, but the timing was also pushed back from Q4 2023 to 2024 (with no firm completion date).
*** So yes people, the cost of what Covid gave us, is catching up to ALL of us. We all are seeing and feeling it… but felt the worst in the material for structural engineering. And thats us.
…My supplies for welding went through the roof.
And I find it hard to pass that cost on to customers. I'll soon be calling it a hobby.
P.S. All the above and more can be found on our; Other mining Stocks 2023 pages. Good luck in 2023 C.s.
Sand.
Water.
Sky.
Liftoff imminent!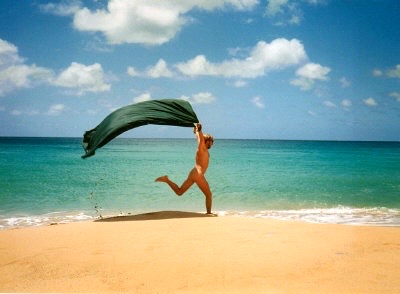 – madmen
If MDMN gets back to10 cents before the conversion to AUMC. Forget the beach, I'll be dancing naked in the streets. Lol
** 10 CENTS! I'd expect to see shareholders doing backflips!**


… and I'll definitely have to pull this one out of my sock drawer!
We'll with only about 3 million AUMC shares tradable (and tightly held), this could have a parabolic move after the DL assays come in and production starts. It will take some more time and some extensive PR to fully kick this off the ground, but I do expect it to happen.
EZ