Thanks!
HR originally posted:
UPDATE ON CAREN/PANGUE CLAIMS
September 17, 2015
The Board of Directors of American Sierra Gold Corporation (the "Company") is pleased to announce developments relative to the Company's Caren and Pangue mineral claims located in Chile. Under the guidance of Auryn Mining Chile ("Auryn"), extensive geological work is being performed on the Alto Properties. Today Auryn announced it has added 3,400 hectares to its land package. The Company's Caren/Pangue mineral claims now abuts property included in Auryn's various option agreements and are being examined by Auryn's professionals.
These properties consist of 17 mining claims of approximately 1798 hectacres situated in the District of Curacaui, Providence of Melihilla, Country of Chile.
Gary P. Goodin
President/Chief Executive Officer
American Sierra Gold Corporation
The posted claims map you found may be correct, but from what I could find in my search may not be on the outskirts of Metropolitan Santiago? I take it those are actually other claims that are mapped out in the area and not part of the city. … Correct? lol
Your arial view does appear correct and very helpful, however. A little confusing at first. What do you make of the area I highlighted below: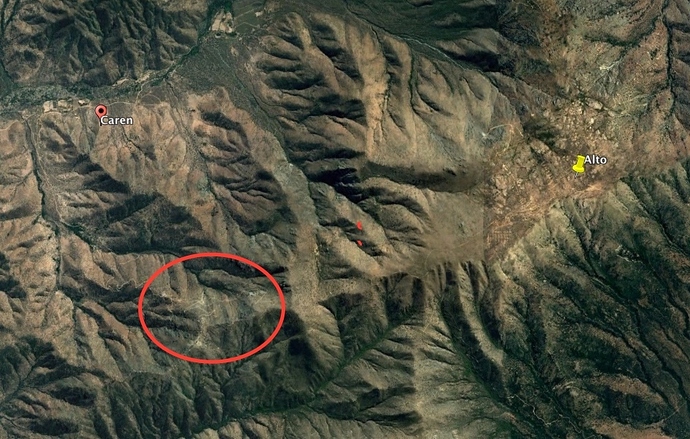 Could that be the area "examined" by AURYN abutting various option agreements? See mag view of area below: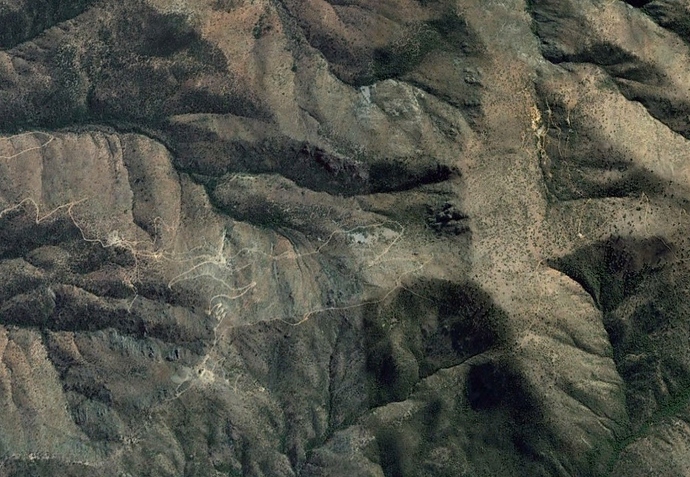 There seems to be quite a bit of recent activity near the area MG marked as Pangue, also. Hoping it is part of the larger group of claims: